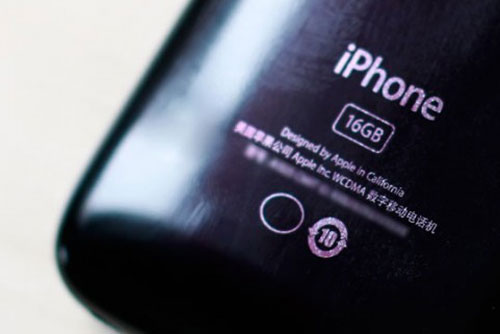 Apple executives, headed by vice president of iPod and iPhone Product Marketing Greg Joswiak, are headed to Beijing, China this week to talk with the representatives of Unicom (one of China's cell phone services) about plans for launching the iPhone there.
As you know that about last week, the photos of the apparent photos of the new iPhone were released and they may be true but we do not know exactly how they will look. The iPhone was approved to go for sale on May 7th. Several reports
out of the region have recently indicated that a deal between Apple and China Unicom is back and fourth, and this week's meeting may be related to finalization of details of the partnership.
If this does get approved in China, they can finally stop selling all of the fake iPhones and actually have real ones! This will also reduce the amount of scams on websites (like eBay) or on the streets because they will all know how the real iPhone looks and functions. China will probably build up a lot more money from these iPhones because I am pretty sure that they will sell out all over China for at least the first week.
Make sure to check back here daily to find out more news on this and other stories.